30s Miniature Furniture Set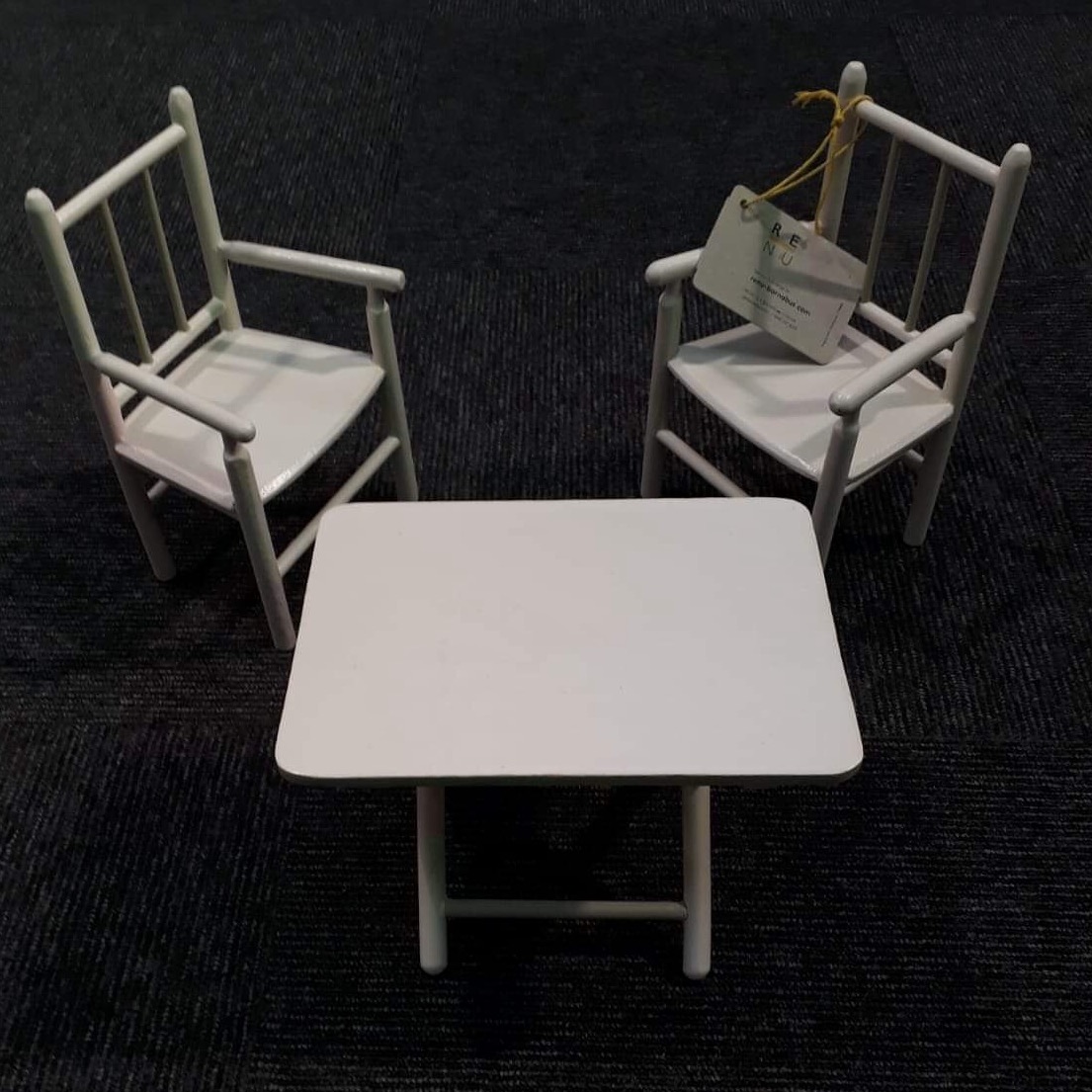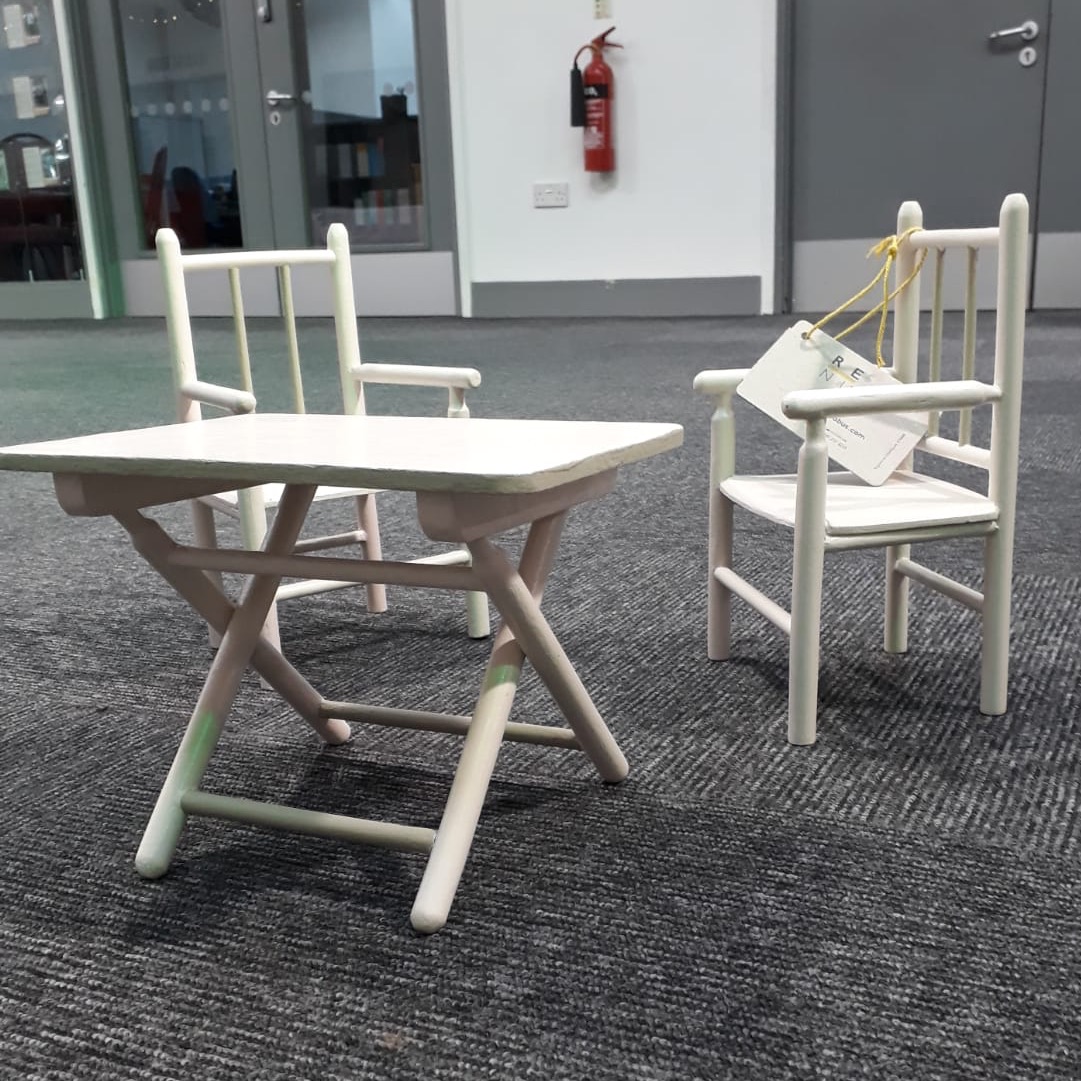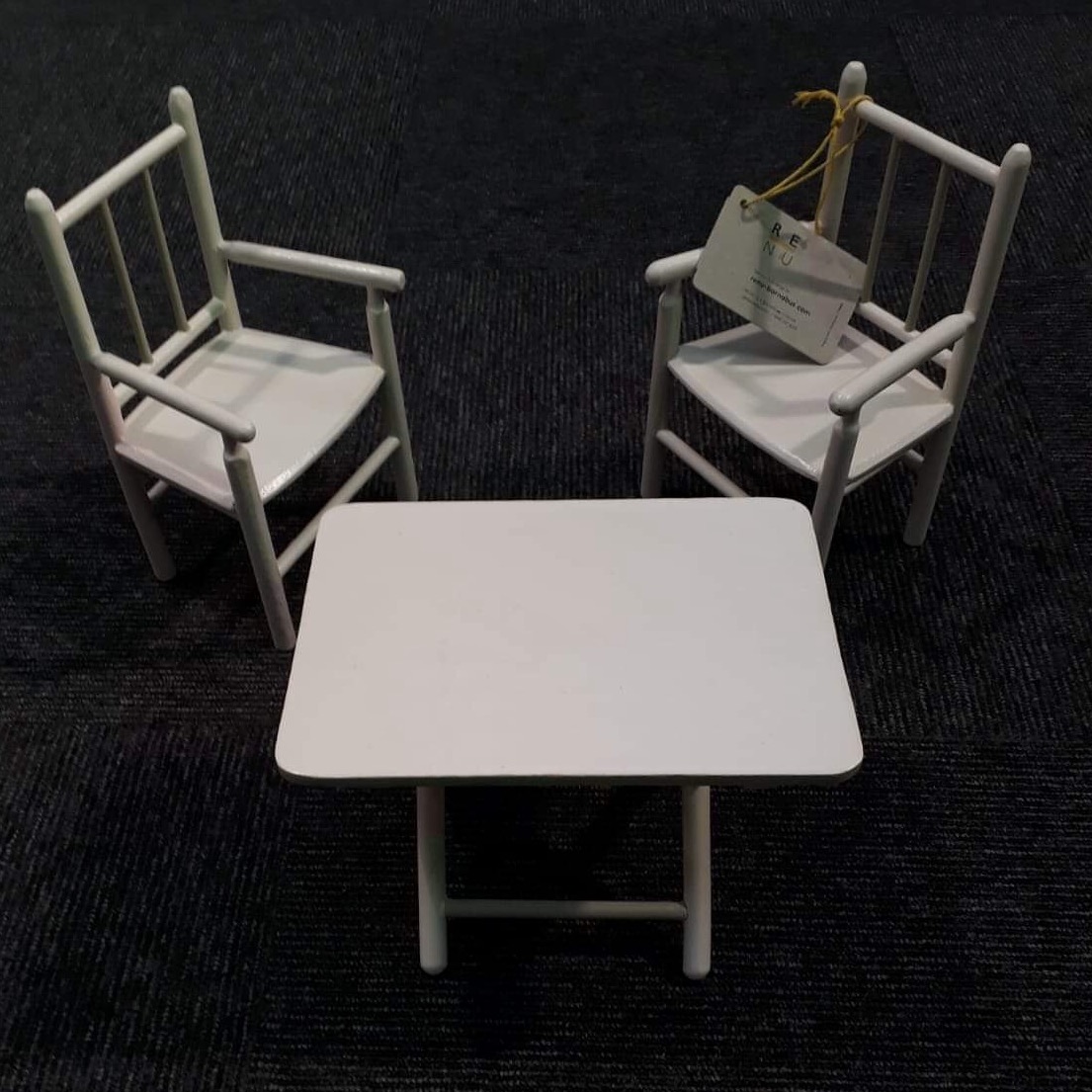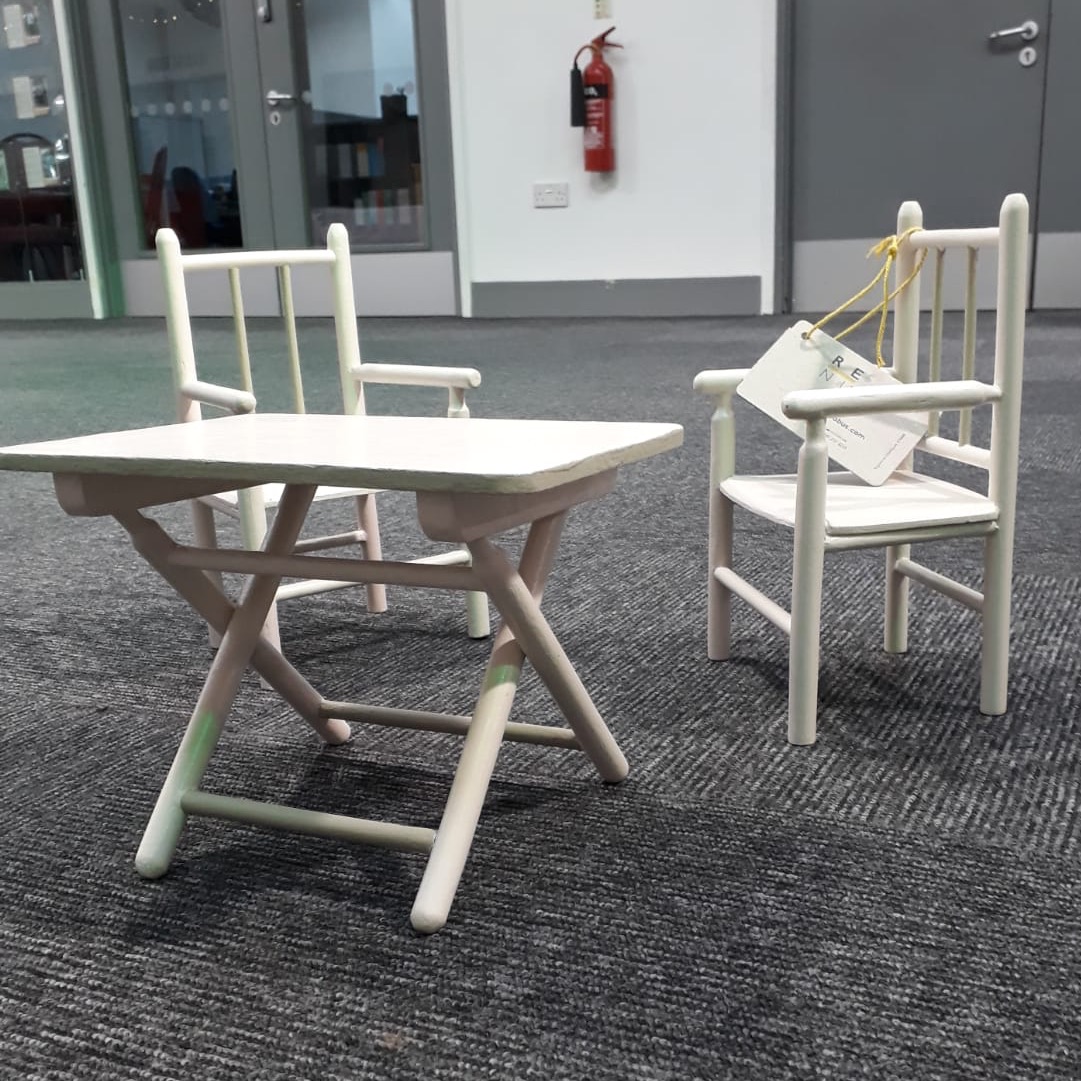 30s Miniature Furniture Set
Item No.: 1289
Colour: Cream with Light Green Trim
Finish: Satinwood
Description: 1930's handcrafted miniature table and chair set. A beautiful one off item, that has been lovingly cared for over the years.
Completed by
Dimensions: Table (H18cm, L17.5cm, D24cm), Chair (H27cm, L17cm, D13cm)
Price does not include delivery, choose parcelforce at checkout and we will contact you to organise delivery and costs. Teddies not included!